Local artist donates memorial statue to HIV team
Published on 30/11/2022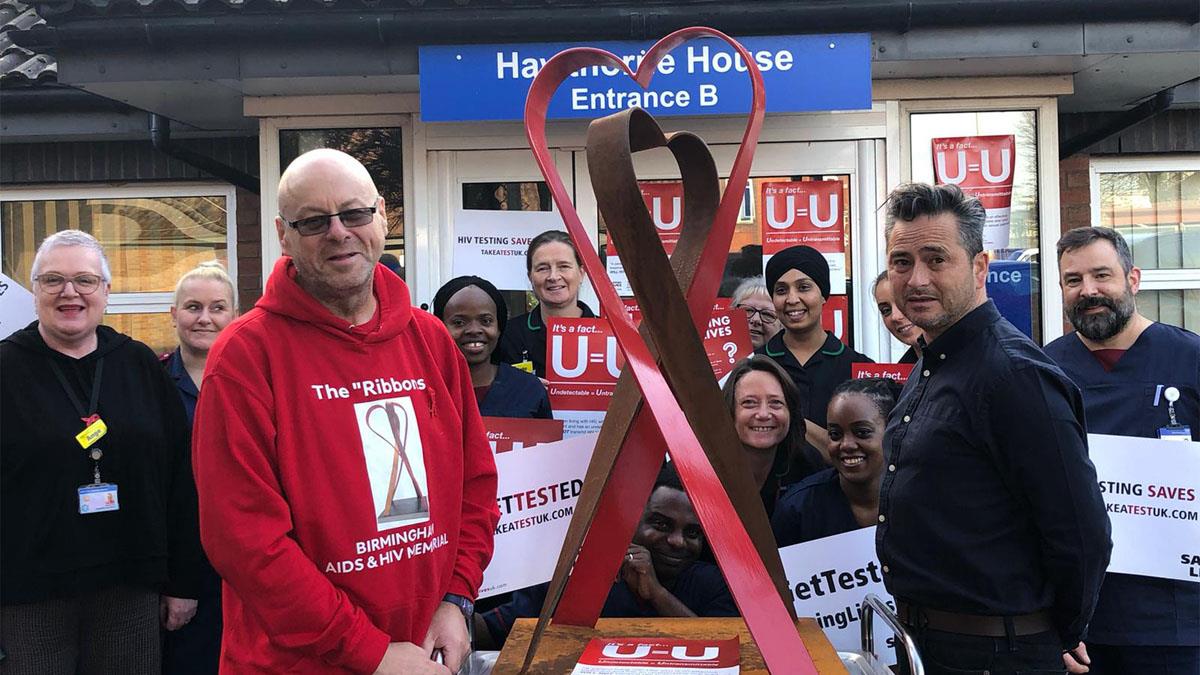 Heartlands Hospital HIV service has been donated a statue as a thank you to the team by one of their patients. The donation of the six metre tall sculpture is a replica of a six metre tall version entitled "The Ribbons" being unveiled on 1 December in Hippodrome Square as part of World Aids Day.
Birmingham born artist, Gary Jones who created the sculptures said of the donation, "The support I have received from Dr Steve Taylor and team at the Heartlands Hospital HIV service over the years, has been inspirational and the mini 'Ribbons' memorial is a small thank you for their vital ongoing work."
Costing £240k and funded through donations and sponsorship, the five tonne iron sculpture took 18 months to plan and build. Designed by Garry and built by renowned local sculptor Luke Perry, the Birmingham AIDS and HIV memorial will be unveiled on Thursday 1 December, at 18:00 in the new Hippodrome Square on Hurst Street.
UHB Clinical Lead for the Birmingham Fast Track Cities+ programme Dr Steve Taylor, said of the sculpture, "The dream of making this sculpture happen shows what can be possible and should act as inspiration for Birmingham joining the Global Fast Track Cities initiative.
"This global initiative is a real opportunity for committing to the targets of eliminating HIV, Hep B, Hep C and TB by 2030 across the city.
"However, we can only do this if we act together. For this to be a success we need to bring together the NHS – in both secondary and primary care, the city council, sexual health services, drugs and alcohol services and the third sector and work together."
HIV testing is free, confidential and readily available in Birmingham and Solihull via the Umbrella service. STI home self-sampling kits can be ordered online and sent to your home or an Umbrella pharmacy for collection. For more information or to book an appointment, visit the Umbrella website.