100 day countdown begins
Published on 07/09/2022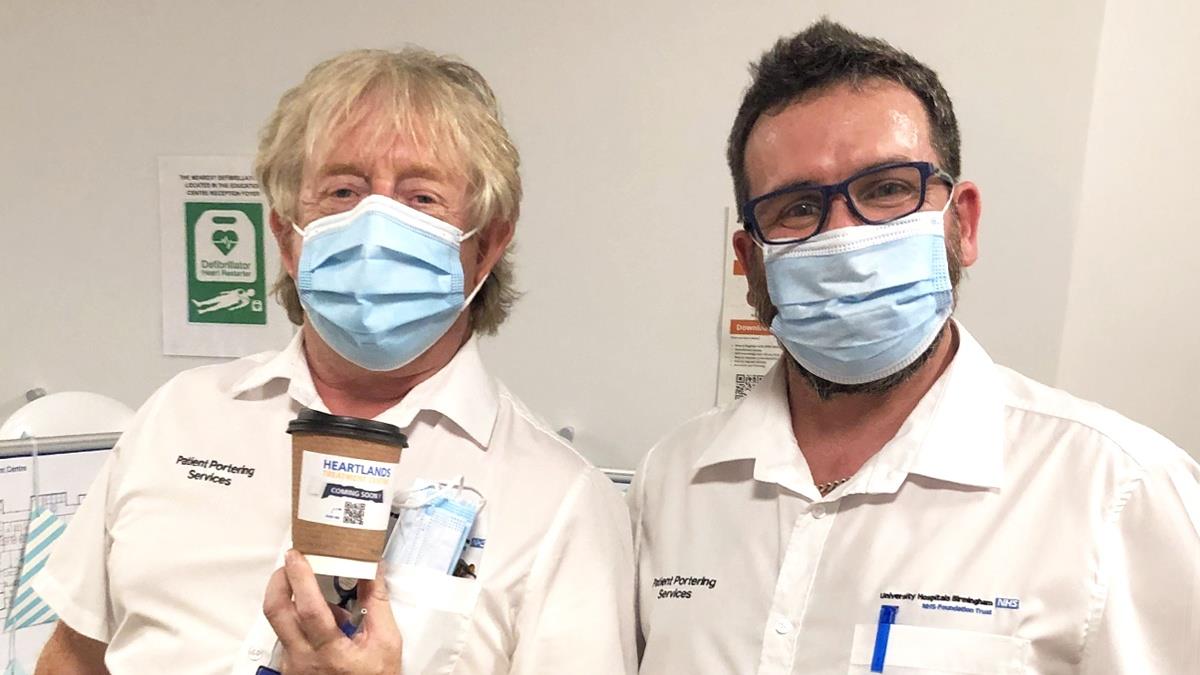 The countdown to the handover of the Heartlands Treatment Centre (HTC) on Tuesday 22 November 2022, following completion of the construction work was marked with a series of events during August 2022.
On Monday 15 August 2022, all University Hospitals Birmingham NHS Foundation Trust (UHB) staff were offered the chance to have hot drinks for 100 pence from the staff restaurant at Heartlands Hospital. There was also a 'Here To Chat HTC' information stand for staff to have the opportunity to speak to some of the project managers involved in the HTC, ask questions, and find out more about this £97.1m development.
A series of speciality-specific drop-in sessions, held over a two-week period, were hosted by the transition programme leads and their teams for staff to:
learn more about the detailed plans for the departments moving into the HTC and changes to how our services will be run
have a look at the planned move timetables
ask the project teams any questions
After more than two years of building, the four-storey centre will provide a modern, spacious environment for patients to receive non-emergency procedures and treatments, including:
diagnostics
day surgery
endoscopy procedures, and
outpatient appointments
The new facility will enable the Trust to manage capacity and continue to deliver a high standard of patient care, using the latest technologies.