100k boost for Birmingham and Solihull's fight against COVID-19
Published on 01/11/2021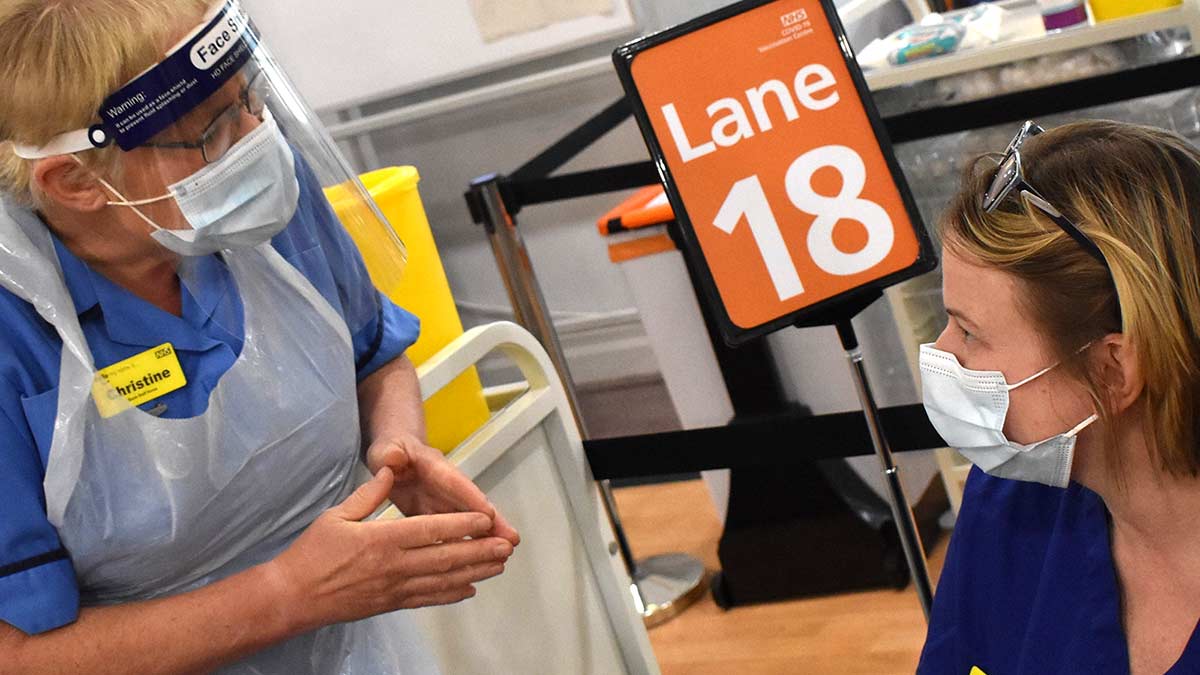 The Birmingham and Solihull vaccination team hit a major milestone last week when they administered their 100,000th adult COVID-19 booster jab.
Over-50s, pregnant women, the clinically vulnerable, and health and social care workers, as well as those caring for those who are immunosuppressed, are offered the booster dose from 190 days after their second dose. This is to extend the longevity of the immune response provided by the vaccine, which has been shown to reduce in effectiveness after six months.
Tracy Nightingale, Lead Nurse for the vaccination programme said: "This is an amazing achievement, and is a really positive step in ensuring that a significant number of people have the maximum protection available to them.
 "Infection rates are rising, so having the booster is an important way to protect yourself and your family as we head into winter.
"The booster jab boosts the immune response to the virus and therefore extends the protection you have and further reduces the chance of spreading the virus, so we would absolutely encourage people to get their booster dose as soon as they become eligible."
The programme is currently providing appointments for first and second dose clinics, booster clinics and children's vaccinations via the National Booking Service, and a range of walk-in opportunities.
Parents and guardians of 12- to 15-year-olds have been advised of the opportunities outside of the school immunisations programme to have their children vaccinated.
Parents can now book via the National Booking Service to attend with their child at a number of local vaccination clinics if their child turned 12 after the schools programme began, if their child is not currently attending school or if they have previously declined the vaccine.
Tracy added: "COVID-19 is usually mild in most people, especially children, but, as we know, some get extremely ill and it can even make some children quite unwell. One dose of a COVID-19 vaccine gives good protection against your child becoming seriously ill and can also help stop the spread of COVID-19 to other people, such as to elderly relatives and within schools – for adults, two doses are required.
"If you have not yet had your first vaccination, you haven't got round to having your second dose or you have children over the age of 12, we would recommend that you do take up the vaccination offer as soon as possible."
For details of how to book an appointment, answers to frequently asked questions, and times and dates of our mobile vaccination vans, please visit the Birmingham and Solihull NHS COVID-19 Vaccination Service website.