First-hand experience for nursing recruits
Published on 25/05/2023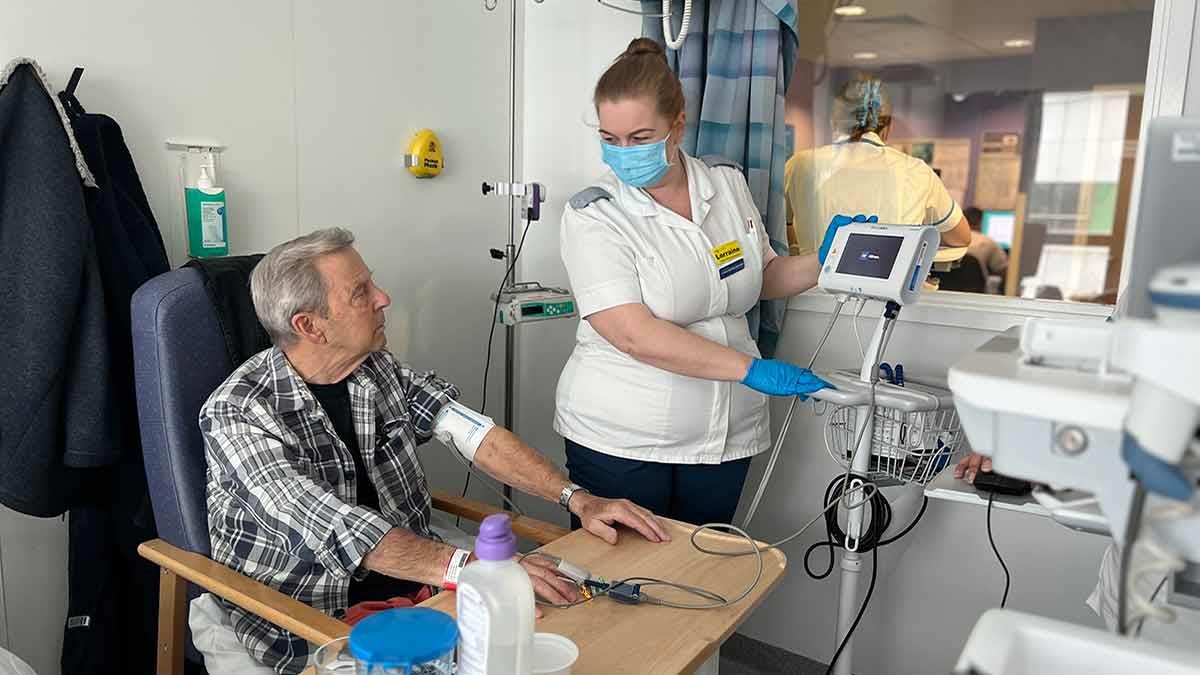 A newly-opened trainee nursing associate-led area on Ward 411 at Queen Elizabeth Hospital Birmingham, is a first of its kind in the UK.
The trainee nursing associates (TNAs) work as a team to lead patient care, under the careful supervision of the ward staff and clinical educators.
The new placement experience puts TNAs at the forefront of patient care, giving them a real taste of what it is like to work as a nurse on a busy neurology ward.
Hayley Garrett, Ward Manager for Ward 411, said: "The TNA-led area of our ward has already benefited the ward team and the TNAs so much.
"By working closely with the Education Team, my colleagues on Ward 411 are helping to provide the TNAs with the learning experience that will enhance their training and make them better nurses."
At UHB, around 450 TNAs are recruited each year as part of our TNA programme which is supported by the TNA Education Team, which comes under the School of Nursing, Allied Health Professionals (AHPs) and Midwifery.
The TNAs can earn while they learn on the job, becoming a nursing associate at the end of the course. Once they become nursing associates, they can go on to become registered nurses with a top-up course.
TNAs are employed by UHB and allocated a base area where they work, also spending one day per week at one of our partner universities and enjoying a variety of placements across other wards and departments.
The TNA-led area on Ward 411 is staffed by TNAs who work either early or late shifts, with an hour of protected learning time each day. During these sessions, the TNAs will hear from specialists, undertake clinical skills training.
Claire Whittle, Head of Nursing Associates, said: "The TNA programme is a great way for people to get into nursing, as they can care for patients and learn, while earning at the same time. We always get such positive feedback on the programme from our trainees, and we are excited to be able to offer this new learning environment for them."