'I Can' employment programme up for national award
Published on 12/09/2023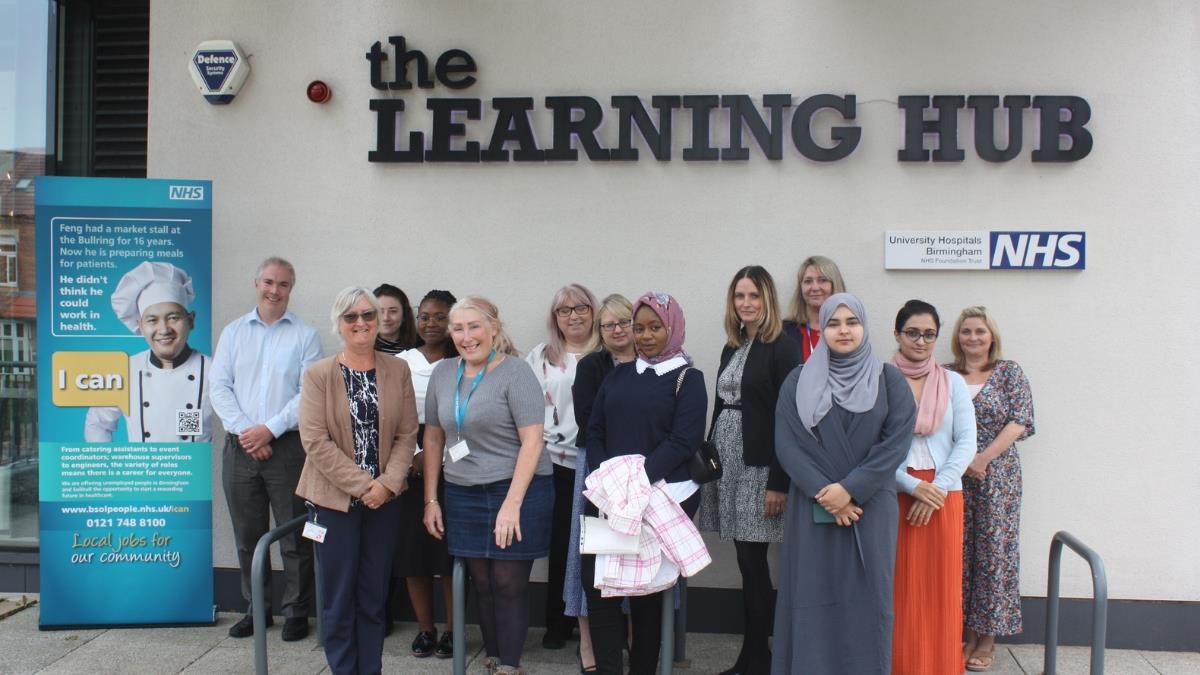 A pioneering NHS recruitment programme in Birmingham and Solihull, which has created over 400 job opportunities, has been shortlisted for a prestigious national award.
NHS Birmingham and Solihull's 'I Can' programme has been shortlisted for a 'Workforce Initiative of the Year' HSJ award for the second year in a row, which this year received a record-breaking number of entries.
'I Can' was launched in November 2021, designed to support those from the most deprived areas in Birmingham and Solihull into NHS employment.
The programme seeks to enhance engagement with jobseekers to better understand their challenges, skills and experience, whilst refining and simplifying recruitment processes to ensure appropriate applicants are matched with roles they can succeed in.
It also supports any applicant with pre-employment training needs to ensure they get the training they need, until they are job-ready and able to successfully begin in a post.
To date, 'I Can' has engaged with over 3,000 jobseekers, and offered more than 420 people a role. These roles are within NHS trusts, one of which is University Hospitals Birmingham NHS Foundation Trust (UHB), and providers across the area are engaged in the programme, with all five hospital trusts in Birmingham and Solihull having recruited individuals through the initiative.
Posts include most entry-level positions, including porters, theatre support workers and healthcare assistants.
Karen Jameson, Head of Healthcare Careers and Development at UHB, who deliver the programme, said: "I'm delighted that we have been recognised in this way on a national scale. 'I Can' is a true passion project for the team and I, and we've met and supported so many fantastic people who are now thriving in their roles in the NHS. We have big plans for how we expand to engage with even more jobseekers, and hopefully see even more of them into jobs they are happy in. I'd like to say thank you to each of the individuals who have worked with us, all of our partners who support 'I Can' and especially to the team who have been absolutely fantastic, showcasing dedication, commitment and care every single day."
Lisa Stalley-Green, Deputy Chief Executive and Chief Nurse at NHS Birmingham and Solihull, said: "Being recognised in these awards for such a fantastic and innovative programme is a huge honour, and I'm incredibly proud of the team behind 'I Can' for all of their brilliant efforts in growing the programme in such a short space of time. This initiative truly captures the ethos of Birmingham and Solihull, which is to remove inequalities and to attract and retain the best possible workforce which represents the communities we serve.
"Of course we are keeping our fingers crossed that the team comes out on top on the night, but regardless of the result 'I Can' is a fantastic programme worthy of national recognition. We've already seen other areas across England interested in the model, and it will only continue to grow and support even more people into employment."
The HSJ Awards will take place on 16 November 2023, where the winners will be announced.
A record-breaking 1,456 entries were received for this year's Awards, with 223 projects and individuals reaching the final shortlist.