Nurse's love of football brings team closer together
Published on 09/05/2023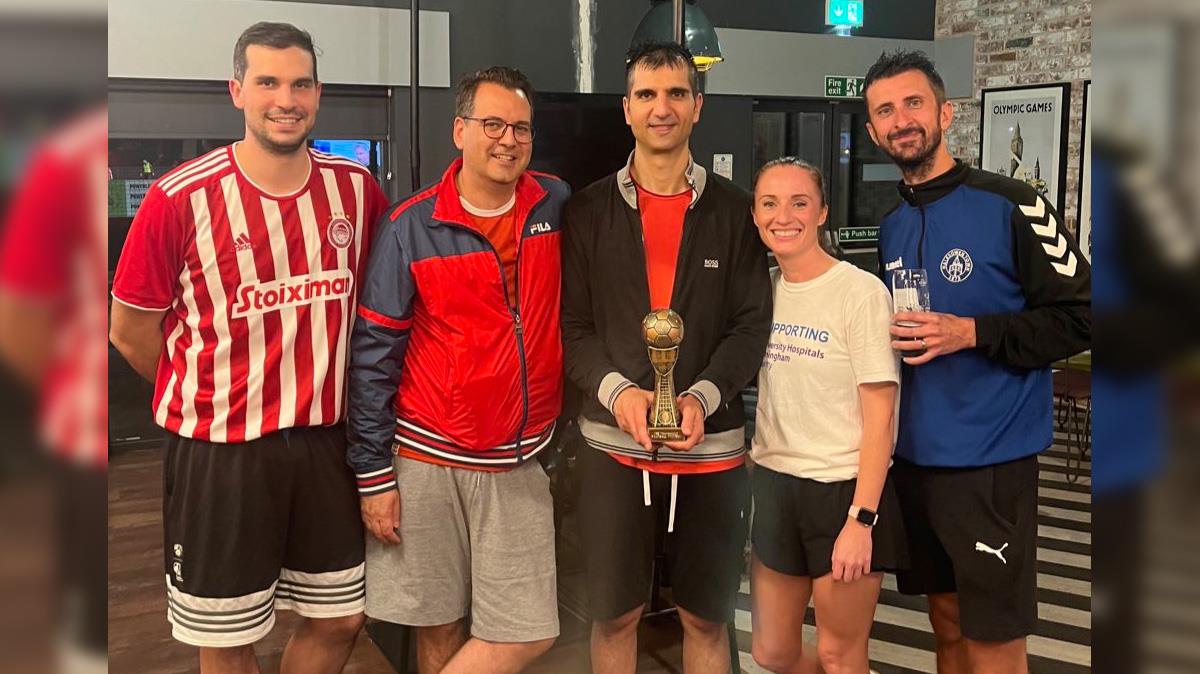 A football-loving nurse brought her favourite hobby to work – and brought her team closer together in the process.
Marian Byrne, a clinical nurse specialist in neurosurgery at Queen Elizabeth Hospital Birmingham, has played football all her life. Outside work, she is the captain of Knowle Ladies, a football club based, near Solihull, and also supports her daughter's under-nines team.
But, her love of the game has now become a way for staff in the neurosurgery department to build better relationships.
Last summer, secretaries in the neurosurgery department set up a charity netball event in aid of The Giles Trust. Marian entered a team and, due to the success of that event, was asked by some of the registrars in the department to set up a football match.
The match was a success, with 22 people involved, bringing together clinical and admin staff and raising money for University Hospitals Birmingham Charity, which supports patients, their families and staff at the Trust.
The group now play football once a month and all contribute towards costs such as hiring a pitch.
Any additional money raised is donated to UHB Charity.
She said: "We have a great turnout and it's going really well. I feel like it's broken down barriers within our teams, and that team work then makes all of our jobs easier.
"You start to see people relax and how excited they are for the next match. Football has brought us all together. I've seen staff from different disciplines who despite working within the same department, didn't know or speak to each other, now stop in the corridor to chat and even enjoy watching the football together in the bar after our game.
"We did have two injuries in the first match – but I won't be held responsible for those!"
The current team is made up of mainly doctors, nurses and therapy staff, but Marian says anyone in the department is welcome.