Trust staff shortlisted for four major awards
Published on 11/09/2023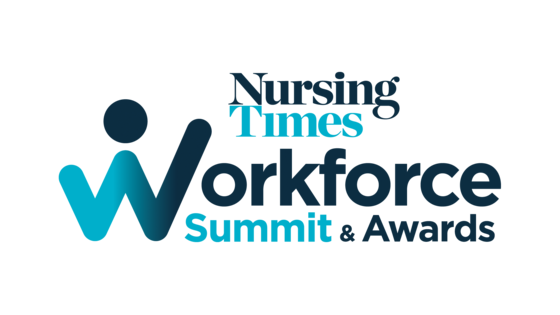 Colleagues from University Hospitals Birmingham NHS Foundation Trust (UHB) are in the running for four prestigious national nursing awards.
Paul John Alegado, a clinical educator at the Trust, has been shortlisted in two categories, Practice Educator of the Year and Overseas Worker of the Year, in the Nursing Times Workforce Awards 2023. Paul John was nominated by a fellow nurse whom he supported through career progression with education and pastoral support, as well as work he does in furthering equality, diversity and inclusion.
The awards recognise the excellent work being done by staff and their employer to support the nursing and midwifery workforce. They recognise the brightest talent in workforce planning and highlight those making a difference in recruitment, staff retention, wellbeing and inclusion.
On his shortlisting, Paul John said: "I am profoundly honoured and grateful to have been chosen as finalist in two categories. This serves as a testament to my unwavering passion and resilience.
"Whilst these are individual awards, what they truly represent is the collaborative spirit and efforts of all of the people who are involved in my journey."
Sherwin Criseno, Nurse Consultant and Lead Nurse in Endocrinology and Metabolism, Endocrinology has also been shortlisted for Overseas Worker of the Year for the work he has done at UHB establishing the largest specialist endocrine nursing team in Europe and his work establishing several patient and public engagement forums for patients with endocrine conditions. Sherwin said: "This nomination is a recognition of the exemplary work and contributions of all overseas nurses in the UK and I thank the Endocrine and Metabolism service for all the opportunities and support given to me in the last 13 years."
The Trainee Nursing Associate (TNA) Programme, which is run by the UHB School of Nursing, has also been shortlisted, in the Workforce Team of the Year category. The programme is a two-year apprenticeship programme where upon completion, applicants become nursing associates. It has three intakes a year and accepts external applicants ("new to care") who wish to apply from all working backgrounds, from school leavers to bank/agency workers, as well as internal Trust staff.
Claire Whittle, Head of Trainee Nursing Associates, said: "We are absolutely delighted to have been shortlisted. Looking back on what has been achieved in recent years is both testament to the team and everyone involved across the organisation who support trainees at UHB.
"The Trainee Nursing Associate programme is truly a team effort."
And last, but not least, the West Midlands Familial Hypercholesterolaemia Service (WMFHS), based at UHB, has been shortlisted in the Nursing in Primary Care category. The aim of the WMFHS is to ensure that this shortfall is addressed and FH patients across the region receive an equitable and robust cascade screening service, thus improving health outcomes and preventing disabling early and possibly fatal cardiovascular disease. It is currently the only nurse-led regional familial hypercholesterolaemia assessment and genetic testing service nationally.
Elaine George, Lead Advanced Clinical Practitioner and Clinical Manager (RGN) for the service, said: "As the first nurse-led primary care FH service established in the country we were overwhelmed to be shortlisted, as this is our first nomination. Our patients are our primary focus and reducing cardiovascular risk is an essential part of our role.
"We are a highly motivated team who strive to deliver the best level of care possible for patients and their families who access our service. We are keeping our fingers crossed!"
The ceremony takes place on Wednesday 25 October 2023. You can see the rest of this year's shortlist here: