Trust welcomes 20 new midwives
Published on 17/11/2022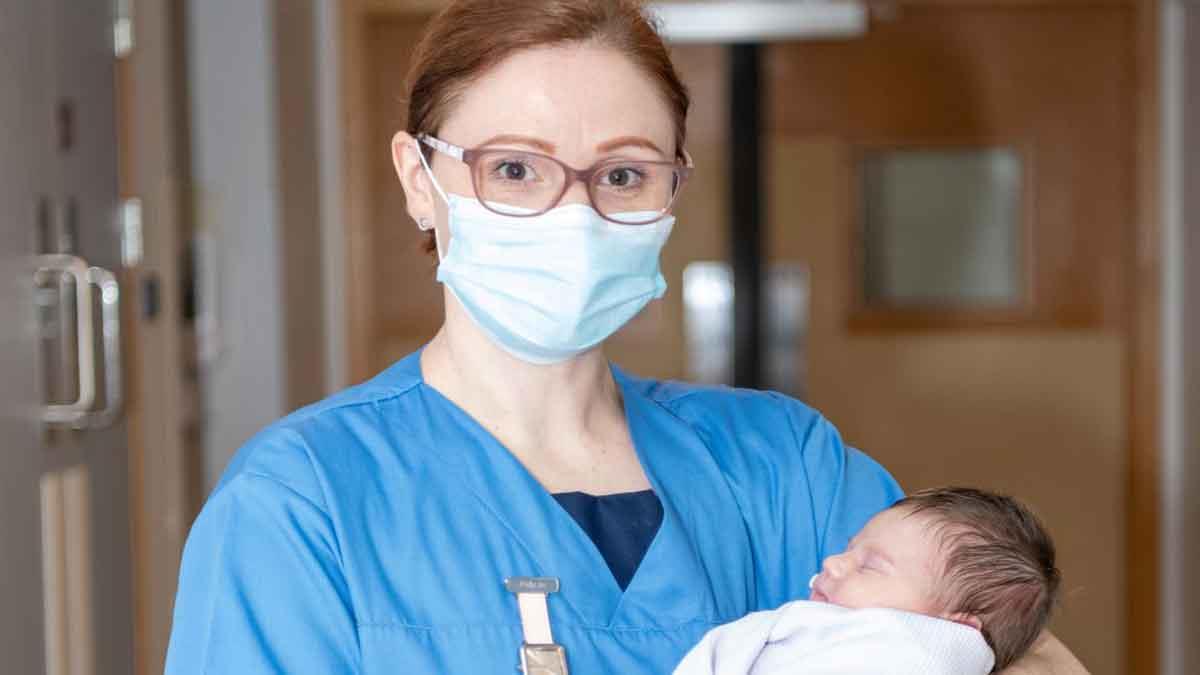 Kelly is one of 20 newly qualified midwives who have recently joined our maternity team.
No stranger to UHB, Kelly worked for the Trust in occupational health for 19 years, before chasing her dream of becoming a midwife.
She is now working on the maternity wards caring for new mums and their babies at Heartlands Hospital. Kelly said: "I always wanted to be a midwife but the time never seemed right, then I had my third baby and I knew it was now or never.
"It was three years of hard work, but it has been really worth it, and I am so proud to be back at the Trust as a new midwife."
Around 8,500 babies are born across the Trust's maternity services each year. The majority of the new midwives trained at the Trust, and like Kelly, have taken up permanent posts.
They will all complete a post-registration programme that will help to develop their clinical skills across community, antenatal, the delivery suites and midwifery led units and postnatal care.
Sandra Orton, Interim Director of Midwifery said: "We are thrilled to welcome 20 new midwives to our Trust, they are a brilliant addition to our dedicated maternity team and we look forward to supporting them as they develop their maternity careers."