Two million vaccinations for Birmingham and Solihull
Published on 16/12/2021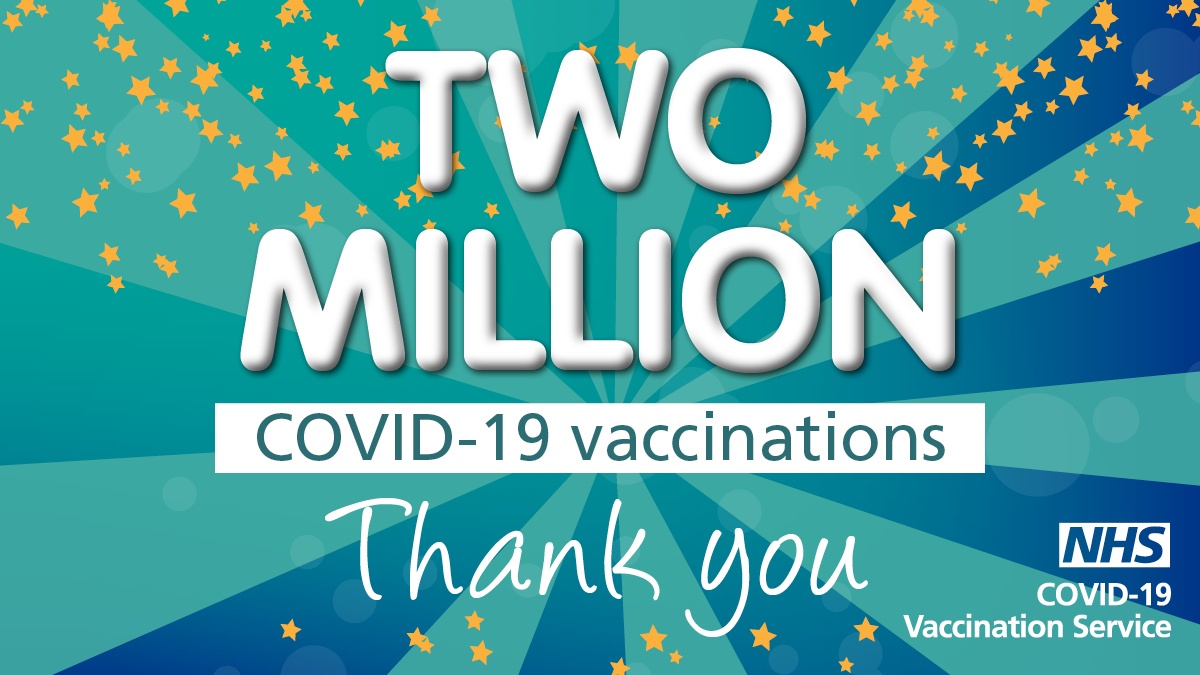 A major milestone was hit on Wednesday 15 December 2021, when the two millionth COVID-19 vaccination was administered by the Birmingham and Solihull vaccination team.
In response to the accelerated vaccination programme to fight the Omicron variant, initiatives across Birmingham and Solihull to encourage uptake have included extending opening hours, a 24-hour pharmacy, using mobile vaccination units to reach communities across the area and the opening of new locations, including a dedicated vaccination centre at New Street Station.
Morag Gates, COVID-19 Vaccine Project Director for Birmingham and Solihull said: "I would like to say a huge heart-felt thank you to everyone who has helped us to achieve this incredible milestone.
"GP practices and community pharmacies have, at short-notice, been able to adapt to increase their activity in order to make sure that everyone has access to the booster when they are eligible, or to step forward for their first and second doses.
"Our vaccination teams have been working tirelessly over the last year to deliver the vaccine to our health and social care workers, those most at risk, the clinically vulnerable, carers and the wider adult population.
"In the last week alone we have been able to increase the number of jabs we have given from around 4,000 per day to 12,000, which is testament to this phenomenal effort.
"However, the work doesn't stop here and we're now concentrating on ensuring even more people can access the vaccine to protect against the Omicron variant."
The two-millionth dose was administered on the same day that the booster cohort was widened to all adults aged 18 and above who have received a second dose more than three months ago.
Tracy Nightingale, Lead Nurse for the programme said: "This is an amazing achievement, and is a really positive step in ensuring that a significant number of people have the maximum protection available to them.
"Infection rates are rising sharply and we now know that having the booster dose provides up to 75% protection against Omicron, therefore having the vaccine and particularly the booster is an important way to protect yourself and your family as we head into Christmas.
"We have lots of appointments and walk-in opportunities across Birmingham ad Solihull and have extended our opening times, so we would absolutely encourage people to get vaccinated, which ever dose they are eligible for; first, second or booster."
All adults aged 18 and over can now have their booster dose, three months after their second dose.
For details of how to book an appointment, answers to frequently asked questions and times and dates of walk-in clinics, please visit the Birmingham & Solihull NHS COVID-19 Vaccination Service website.