UHB appoints six new colleagues to Board of Directors
Published on 24/03/2023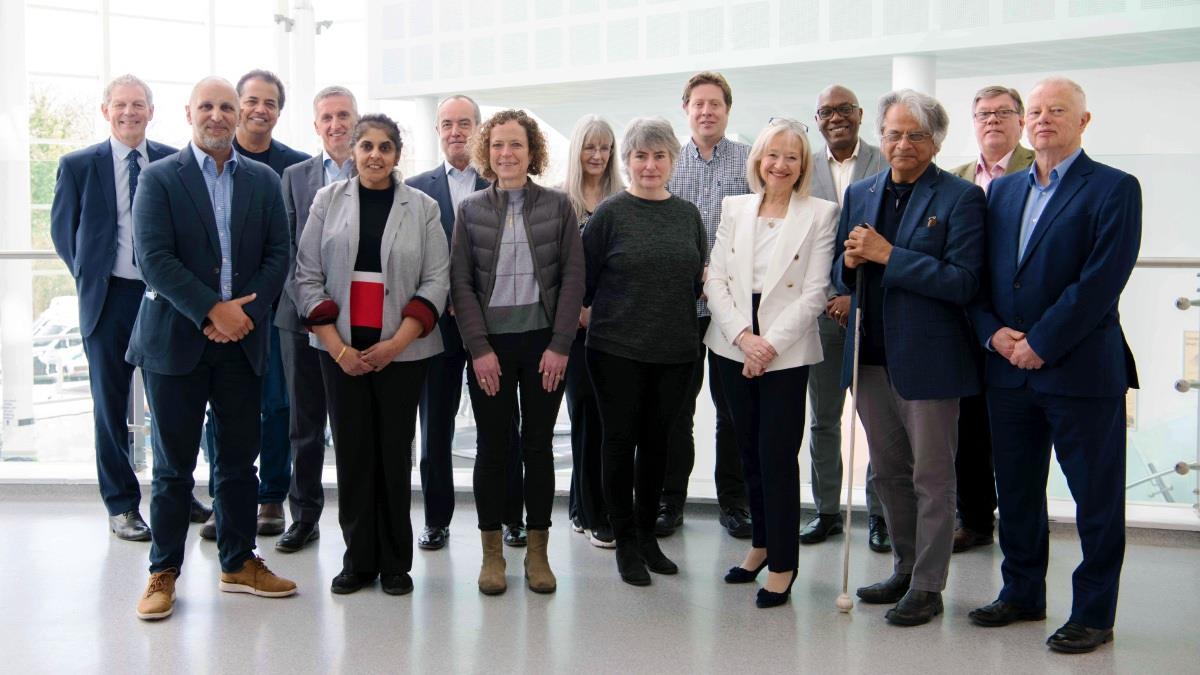 University Hospitals Birmingham NHS Foundation Trust (UHB) has appointed four new Non-Executive Directors, and two Associate Non-Executive Directors to the Trust Board of Directors.
Following a robust and competitive appointment process, which included interviews with our Governors and chairs of our Staff Networks, the new appointees started in post on Thursday 23 March 2023.
The new Board members, detailed below, will bring a wealth of senior leadership, robust decision-making and clinical expertise to the organisation.
Non-Executive Directors
Saleh Saeed OBE, CEO at Disasters Emergency Committee and former Chief Executive of Islamic Relief Worldwide
Stuart Cain, CEO at Warwickshire Country Cricket Club, Independent Director at UK Athletics and member of the West Midlands Combined Authority Regional Board for Tourism
Dr Peter Williams, former Consultant Physician and Executive Medical Director at Royal Liverpool University Hospital and current Independent Clinical Advisor to East Cheshire NHS Trust and Stockport NHS Foundation Trust
Professor John Atherton, former Pro-Vice-Chancellor for Medicine & Health Sciences at the University of Nottingham and Non-Executive Director at Nottingham University Hospitals NHS Trust
Associate Non-Executive Directors
Ranjit Sondhi CBE, Non-Executive Director at Black Country Integrated Care Board, Chair of the Birmingham Race Impact Group and South Asian Arts and Heritage
Philip Gayle, Interim Chair at Birmingham and Solihull Mental Health NHS Foundation Trust
The Trust will continue to search for an additional Non-Executive Director from a nursing or midwifery background.
Dame Yve Buckland, Chair of UHB, said: "We are looking forward to welcoming our new colleagues to the Board of Directors. Their experience and judgment will help UHB deliver the very best care for our patients, whilst ensuring our values of Kind, Connected and Bold are felt by all colleagues at the Trust. I am confident that they will provide invaluable guidance to the Board, and I very much look forward to welcoming them to the organisation."
Jonathan Brotherton, CEO, added: "The variety of experience our new colleagues will bring to the Trust will help expand our thinking to ensure our services are meeting, and exceeding, the needs of our patients. We have a lot to do to support both our patients and our colleagues in the coming months and years, and our new colleagues will no doubt play a huge part in driving forward positive change."