UHB CEO to become Strategic Director for Digital Health and Care
Published on 18/11/2022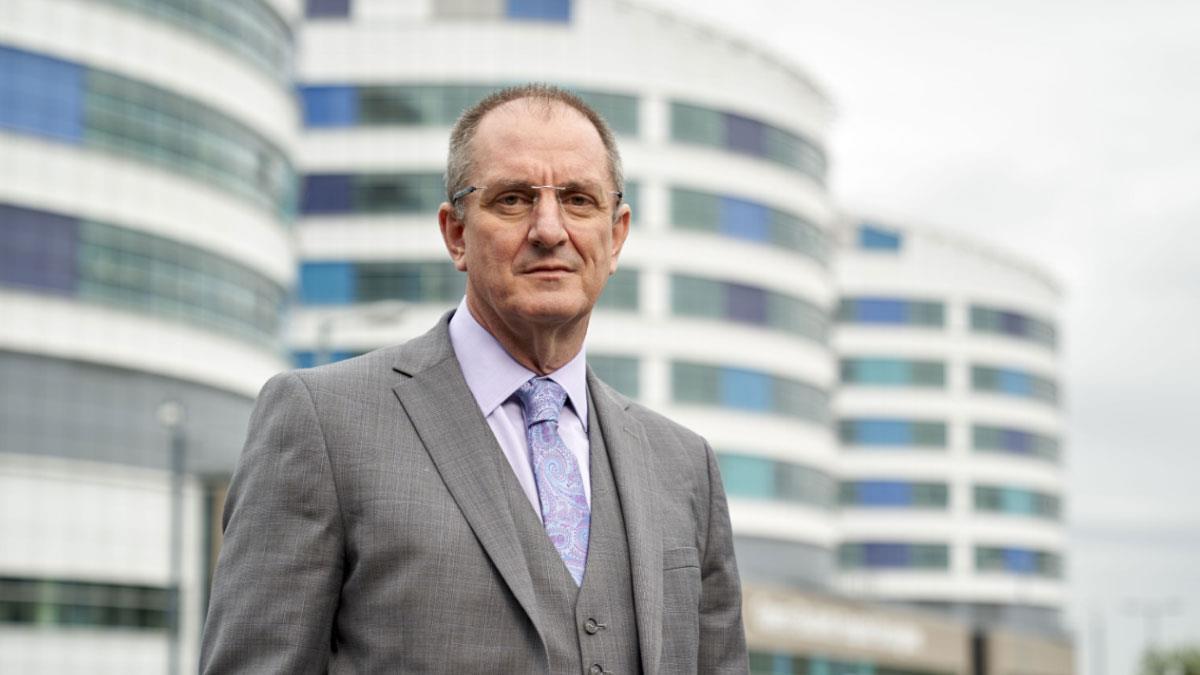 Professor Dave Rosser, Chief Executive at University Hospitals Birmingham NHS Foundation Trust (UHB), will leave UHB at the end of the year to become Strategic Director for Digital Health and Care; a role that will link together public sector digital, technology and data programmes across the region.

Dave joined UHB in 1996 as a critical care consultant. He was also Deputy Chief Executive, Executive Medical Director and held a number of senior clinical and managerial posts, before becoming Chief Executive in 2018.

To ensure continuity, and also that we remain focussed on delivering our ambitions for our patients and colleagues, we are pleased that Jonathan Brotherton, currently UHB's Deputy CEO and Chief Operating Officer, will take on Dave's CEO responsibilities from 1 January 2023.
Dave has led UHB to become a recognised leader in the use of technology to support improvements in care, specifically using digital imaging and artificial intelligence. In his four years as Chief Executive, he has achieved and overseen a number of significant developments, including securing nearly £200 million of capital investment for several key projects to improve services for local people, such as the new Heartlands Treatment Centre, ward expansions at Queen Elizabeth, Good Hope and Heartlands hospitals and a decarbonisation programme. Dave has also led the local system's response, over the past two years, to a global pandemic. A pandemic that has seen Birmingham disproportionally affected, with UHB treating over 36,000 COVID-positive inpatients, the highest number in the country.

Prof. Rosser said: "Transformation has been my vision, and my passion, for many years. I believe that we have the biggest opportunity in a generation to completely reshape the provision of health and social care; having a life-changing impact on many. I have been exceptionally privileged to have held a number of roles at UHB and to have worked with so many incredible people; I am so proud, of so many things we have achieved for our patients and our colleagues."
 
Harry Reilly, Interim Chair, added: "Dave will be a massive loss to the Trust, but I am pleased that he is following his long-term passion for transformation and will remain very much integral to health and care, Birmingham and beyond, in his new role. On behalf of the Board and our Council of Governors, I would like to sincerely thank Dave for everything he has done for UHB and our patients over the last 26 years – as doctor, as a medical director, as a CEO, and as a colleague."