Ward named "Placement of Excellence" for nursing students
Published on 18/11/2021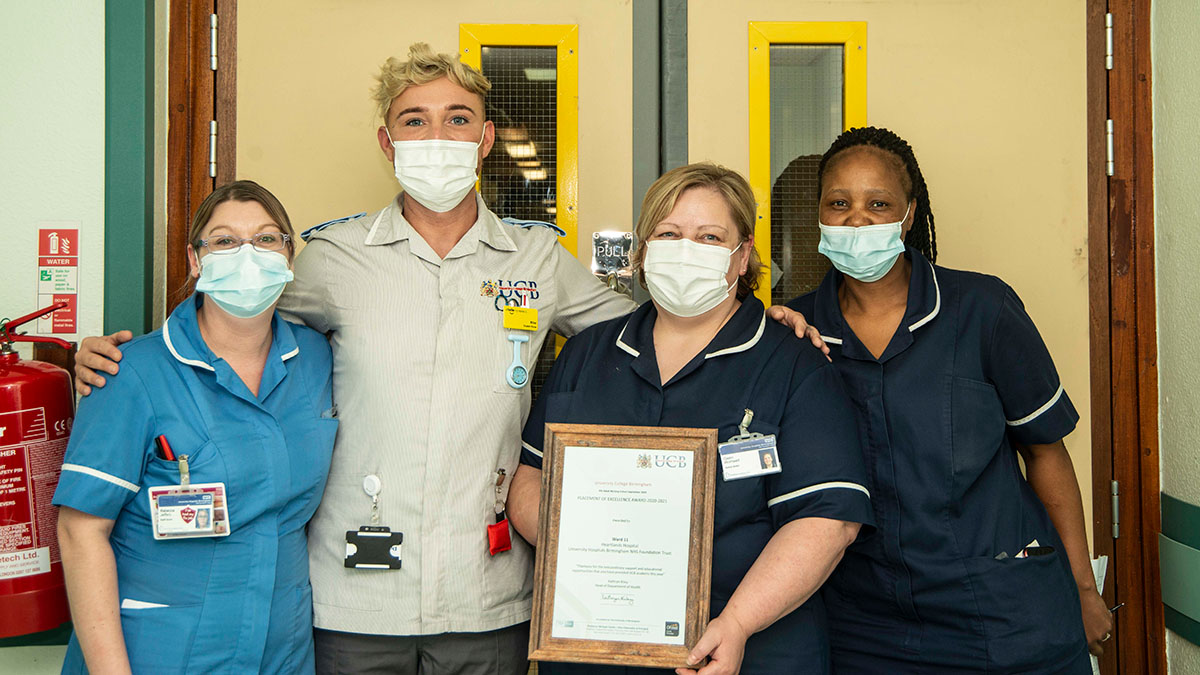 Ward 11 at Heartlands Hospital has been named University College Birmingham's (UCB) "Placement of Excellence".
They were announced as winners at UCB's Annual Nursing Review event, and the award was presented to the ward by second year nursing student, Mike Blackham, in a surprise presentation on Thursday 18 November.
Mike told us that the ward was chosen because from his very first day, the entire team were very welcoming and respectful of their staff, patients and students. He said the Ward is run extremely well by Gwen Womwell and her team. He also said that the nurses and health care assistants who work on ward 11 are all impressive and work very hard. Even during hard times, all the staff make time to teach skills, observe and help students grow as professionals.
Students are placed all around the Trust and in community settings as part of their nurse training.
The School of Nursing, Midwifery and Allied Health Professionals have recently developed a student evaluation survey to help improve their experiences at the Trust.